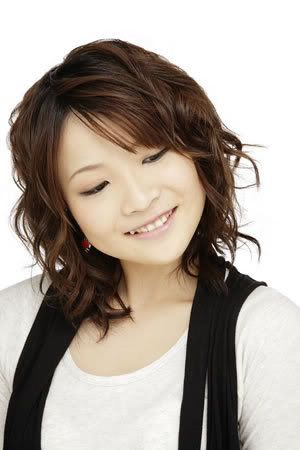 May'n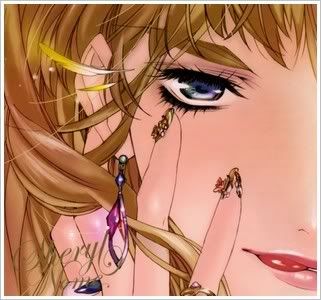 Sheryl Nome
May'n will perform her first show outside Japan at Asia's inaugural Japanese Pop Culture Festival at the Suntec International Convention and Exhibition Center in Singapore.
May'n, Japan's hottest J-pop star who peforms the singing voice of Sheryl Nome in popular Japanese anime "Macross Frontier" will perform live at Anime Festival Asia 2008 (AFA08). Visitors to AFA08 will be able to catch May'n live on the main stage on Sunday, 23 November 2008.

Possessing a natural talent for "live" shows and coupled with her unique and dynamic vocal abilities, May'n takes pride in engaging her audiences profoundly during performances and this peformance in Singapore will be her first show outside of Japan.

Currently 18 years old, May'n performs the singing voice of Sheryl Nome a pop idol character in the highly successful hit Japanese animation series "Macross Frontier". In May 2008, her CD single release launch event was so successful that it became the most well attended CD launch event in the history of the Japanese music scene. She has also achieved 2 consecutive single releases that topped the Japanese Oricon charts at number 3 – which is by itself a feat for an anime J-pop performer.

May'n has been singing since the tender age of 3, and when she was 13 she topped the "Horipuro – Talent Scout Caravan – Love Music – Audition" beating a total of 35,000 contestants to win the competition. She has since made way to become a professional singer thanks to her exceptional singing prowess.

Taking place on the 22nd and 23rd of November 2008 (Saturday and Sunday) at the Suntec International Convention and Exhibition Center, Anime Festival Asia 2008 (AFA08) will showcase a wide array of Japanese Pop Culture related content, spanning over 5,000 sqm of space with 6 experience zones: Akiba Town, Anime Live, Anime Blockbusters, Industry, Mangaka and Planet Mech, where visitors will gain access to exclusive content, merchandise and live acts straight from Japan.

Tickets for AFA08 will cost S$5 for a single day pass and S$8 for a 2 day pass.