Forgive me if this review is gonna be full of spoilers but I don't think there's any other way to review this anime if I don't give some of the plot away.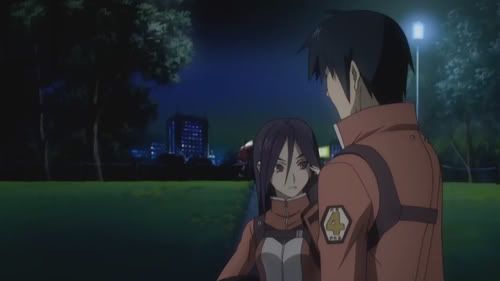 First off, I did a preview of this back in October of last year during its initial episode. I initially gave that episode a rating of 7/10 due to its cliff-hanger ending. If it weren't for that ending, I wouldn't have continued watching the rest of the series and probably missed one of the better animes released during the last quarter of 2008.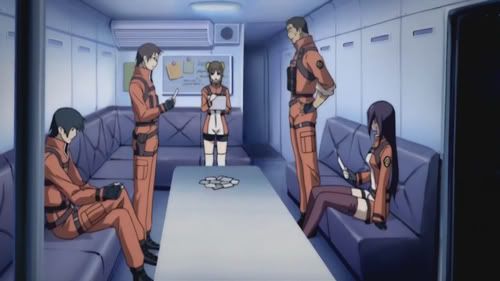 At first, I thought that the series was about this group of highly-trained government agents whose job is to eradicate or exorcise evil spirits using different kinds of weapons. Later though, they all get killed by a katana-wielding highschool girl. The second episode then would show the real major characters of the series, such as Kagura Tsuchimiya and Yomi Isayama, the highschool girl who kills everyone in the first episode.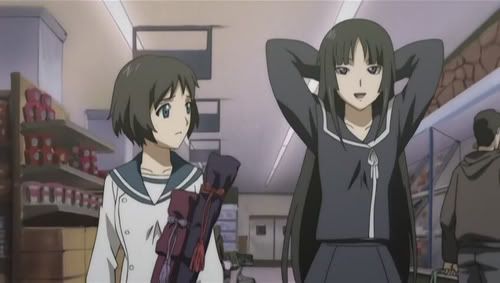 Like the first episode, the second episode would also end in a cliffhanger with Kagura and Yomi battling each other and where Yomi finally captures Kagura and is about to kill her.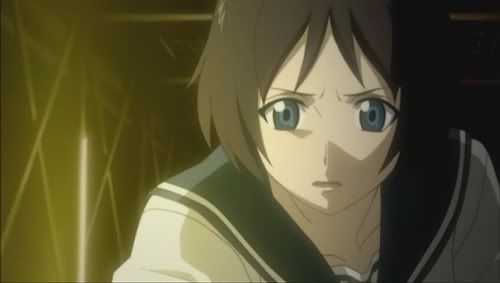 Now this is where it gets frustrating and rewarding at the same time. The 3rd episode flashes back to 3 years ago when Yomi and Kagura first met. The rest of the episode and all the succeeding episodes continues from this point on showing the sister-like relationship that blossoms betwen Yomi and Kagura.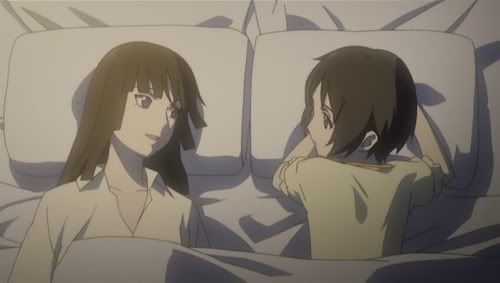 Kinda frustrating since you wanna know what happens during Yomi and Kagura's fight but the producers of this anime probably thought that doing a flashback that builds up to their eventual confrontation would entice the viewers to watch each episode. I think they succeeded on that point since the rest of the series is much better than the first two, where there was a lot of governmental conspiracy nonsense and bureaucratic bull* that isn't really necessary to drive the story along.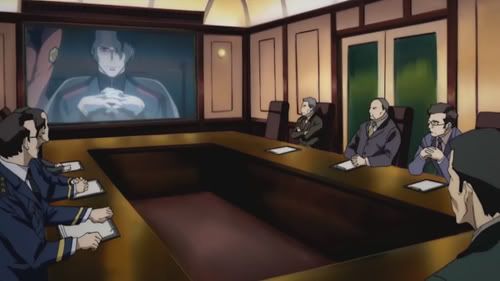 At this point on, the story revolves around Kagura living in with Yomi's family, who like Kagura's, is a family of exorcists.
There, Kagura trains under the guidance of Yomi with both wielding special katanas that can kill zombies and other types of evil spirits. Yomi's katana is a lot more powerful than Kagura's since it can also summon Ranguren, a lion-like spirit beast that she commands while weilding her katana. It is also this same katana that is handed down from generation to generation in Yomi's family of exorcists.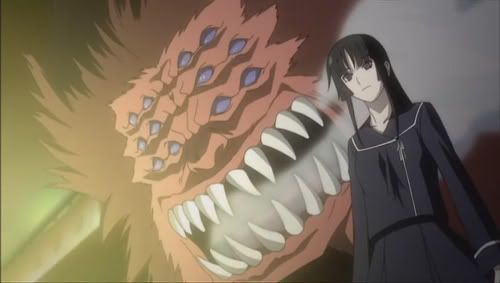 Kagura's family also hands down a material object to each generation that summons a spirit beast but this time, instead of a weapon, its a jewel-like object that can summon Byakuei, the most powerful spirit beast on earth.
The series is paced nicely up to its conclusion but what might disappoint some viewers is that the ending didn't properly resolve Yomi's descent into evil. Without giving away too much of a spoiler, the one responsible for Yomi's change of behavior and subsequent killing spree got away scot-free! After a bit of googling, I found out that this series is actually just the prequel to the manga Ga-Rei (thus, the word "Zero" in the title) and that the real antagonist of this anime will be revealed later on in the manga (and hopefully, in another Ga-Rei series).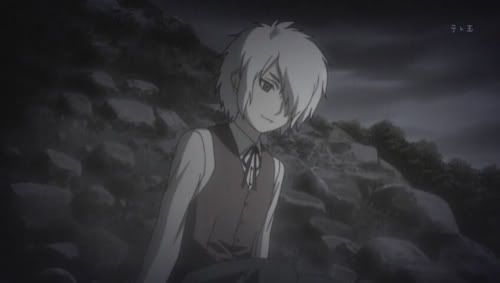 Rating: 8/10