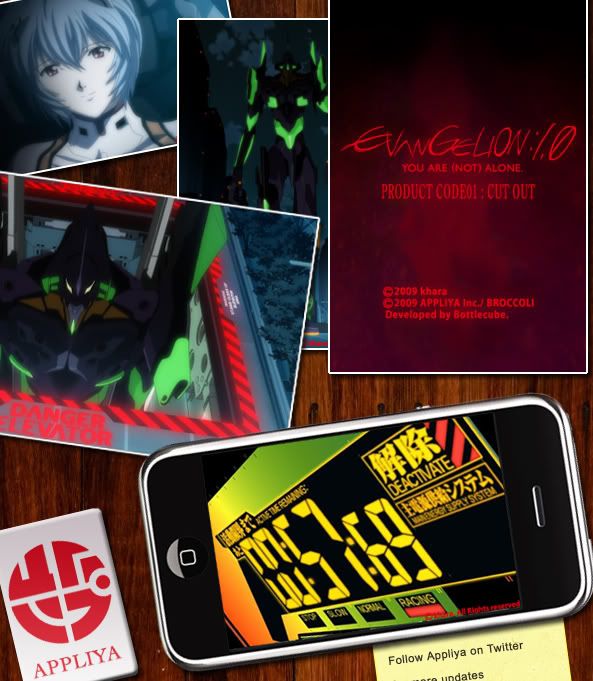 *pic above is Appliya's Evangelion Apps for iPhone/ iPod Touch
Tokyo-based APPLIYA Inc. launches APPLIYA STUDIO, a turn-key solution for content producers looking to take advantage of the iTunes App Store.
Following its successful launch of over 40 applications in the iTunes App Store, APPLIYA is using its experience and knowledge to create the APPLIYA STUDIO service, which enables content creators and rights-holders to build iPhone apps quickly and at low cost. Detailed information is available at http://appliya-studio.com/en/ (English version will soon be available).
The iTunes App Store is a global, direct-sales marketplace for content producers. However, taking advantage of this model has always required the seller to either have programming knowledge, or pay for costly application development "from scratch". APPLIYA STUDIO is a service that enables content creators who aren't programmers—such as artists, musicians, writers, and photographers—to showcase their works with apps for the iPhone and iPod Touch. If you have great content and want to make it available on the world's most talked about mobile devices, APPLIYA STUDIO is for you.
Read more "Appliya Brings iPhone App Development Services to Everyone" →