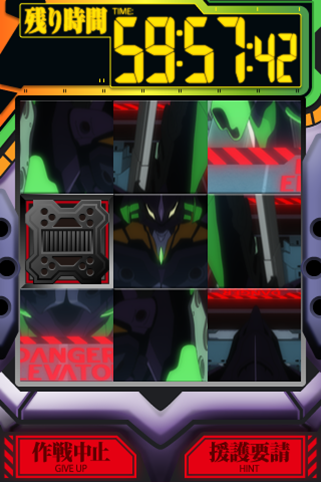 Appliya Inc., a leading publisher of Japanese mobile applications, is proud to announce iPhone and iPod Touch users can now enjoy a "lite" version of the entertaining Evangelion Puzzle game for free, and with no advertisements!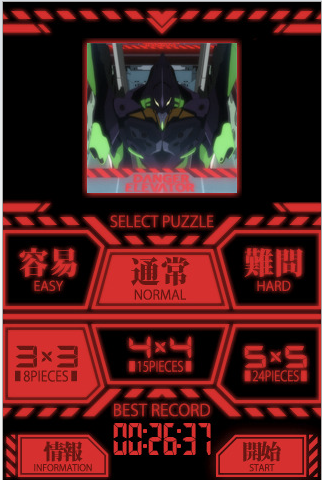 Evangelion Puzzle Lite is the latest entry in Appliya's Evangelion application series, and it utilizes imagery taken directly from the Rebuild of Evangelion anime movies. Users of the Lite version can enjoy sliding tile puzzles featuring Eva Unit 01, but the full version offers 9 scenes from the anime, including a beautiful portrait of Rei Ayanami, one of the most popular and iconic characters of the Evangelion franchise.
Amateur puzzle players can choose a 3 x 3 puzzle grid on Easy or Normal, but serious puzzle pros will love the challenge of the Hard 5 x 5 grid. When you crank up the difficulty, the time limit for solving the puzzles decreases, so be quick! The app also keeps track of your best puzzle completion times, so you can brag to your friends or motivate yourself to do better. Once you solve the puzzle, you can also save a full-size version of the puzzle image to your photo library and use it as a wallpaper for your iPhone/iPod Touch!