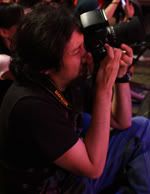 Welcome to PhilAnime.com – a Philippine-based website dedicated to all things Anime-related.
I started PhilAnime.com back in 2000 as a way for me to learn and experiment with PHP and MySQL. Although the 1st version of the site was mildly successful and had dynamic content, moving the site to a WordPress based engine enabled me to update the content easily and reach a wider audience compared to the old format.
PhilAnime.com encompassess all my hobbies and passions such as Anime, Manga, Cosplay Conventions, Toys and Figures, Technology and Photography.
Since this site is updated regularly, you can keep track of the content by subscribing to our RSS Feed which is delivered conveniently to your email.
[UPDATE – 12/1/2012]
Version 2.0 of PhilAnime went live on Dec. 12, 2012. Read about it here.