Car Show and Technology Nights 2009 was held last Feb. 1 showcasing some of the best customized showroom cars in the Philippines and some of those are Japanese-style Itasha cars.
*Photos courtesy of Allan Melivo
Lurve the design on this one although having an overall "pink" car is practically inviting "haters" to vandalize your car.
More pics after the break!
I saw an Itasha car before with Lulu from Final Fantasy X displayed on the side but it had a big gash right across the design. Tsk tsk! >.<
I really pity the owner of that car. Imagine investing a lot of moolah to customize your car and some a*hole vandalizers just go and destroy it.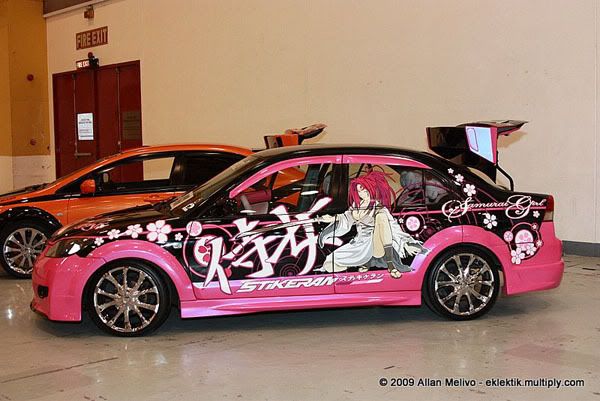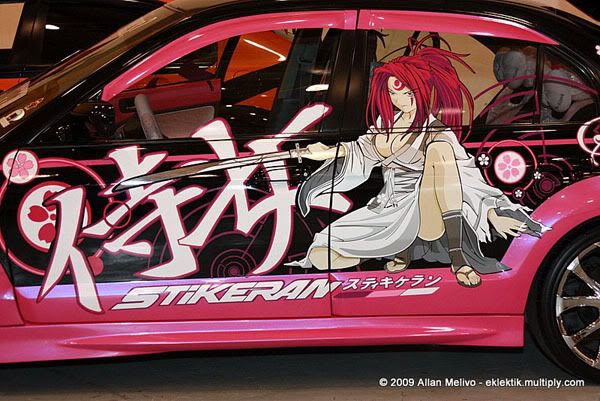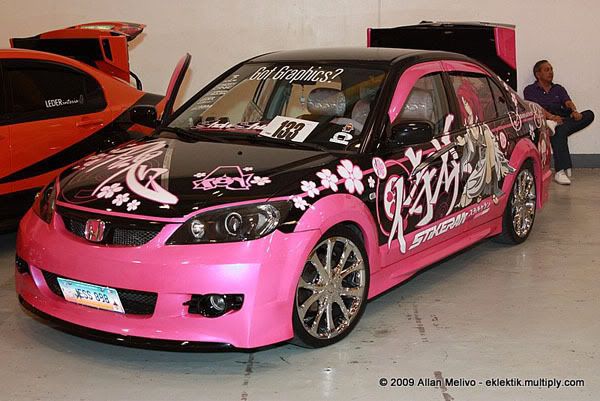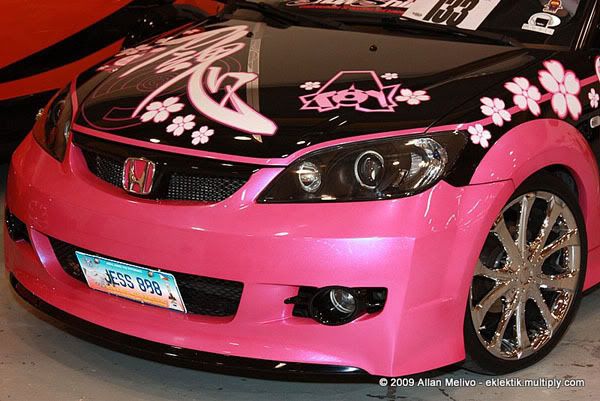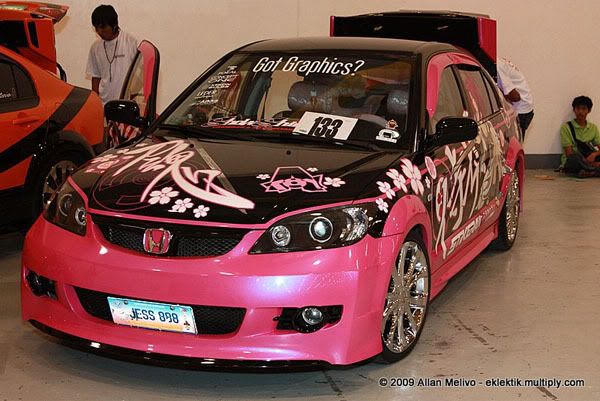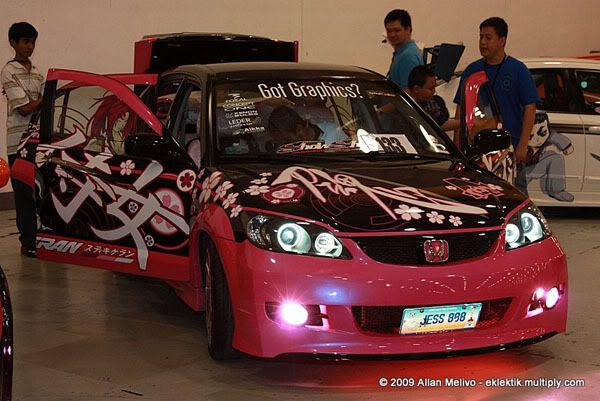 I'm pretty sure a girl owns this car. =p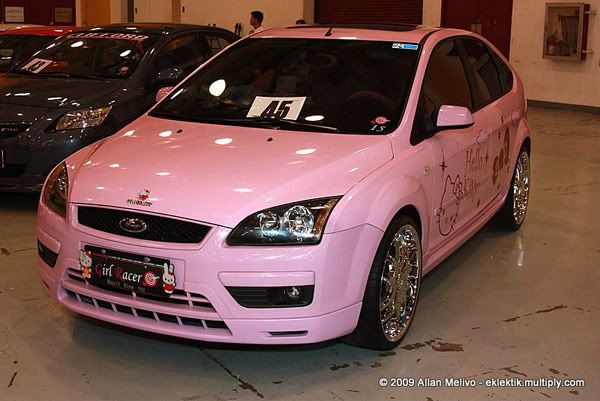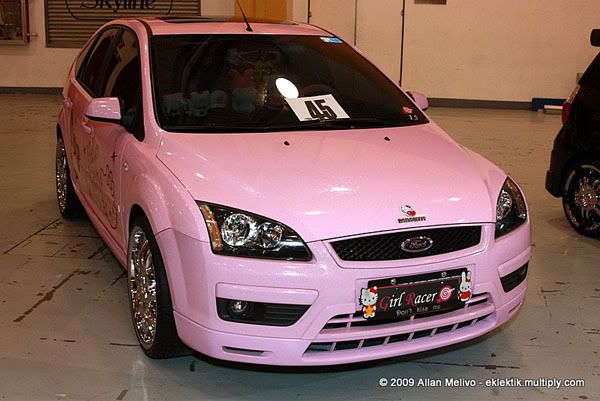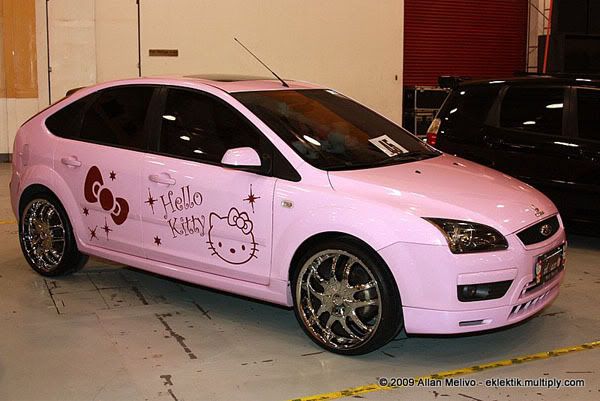 This one I like. Simple, but it still looks cool! ^_^