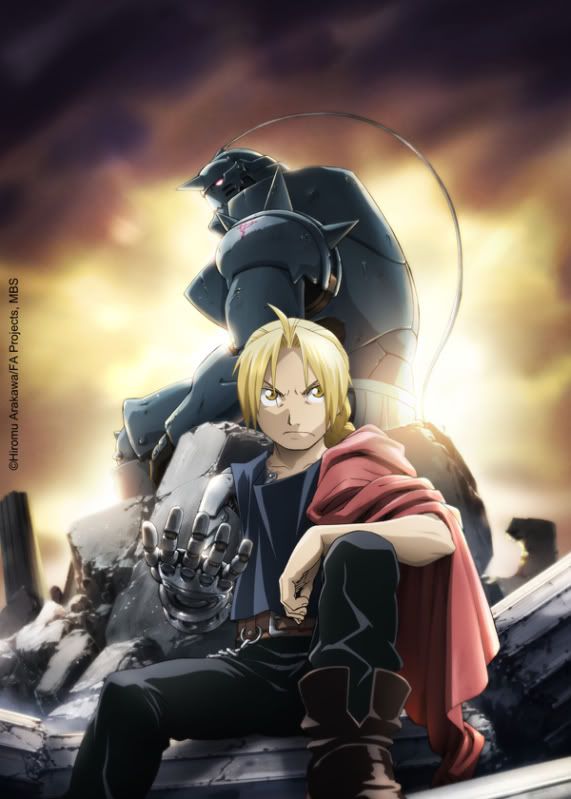 Some images from the upcoming Fullmetal Alchemist – Brotherhood anime to be shown on Animax on April 10 at 8:30pm.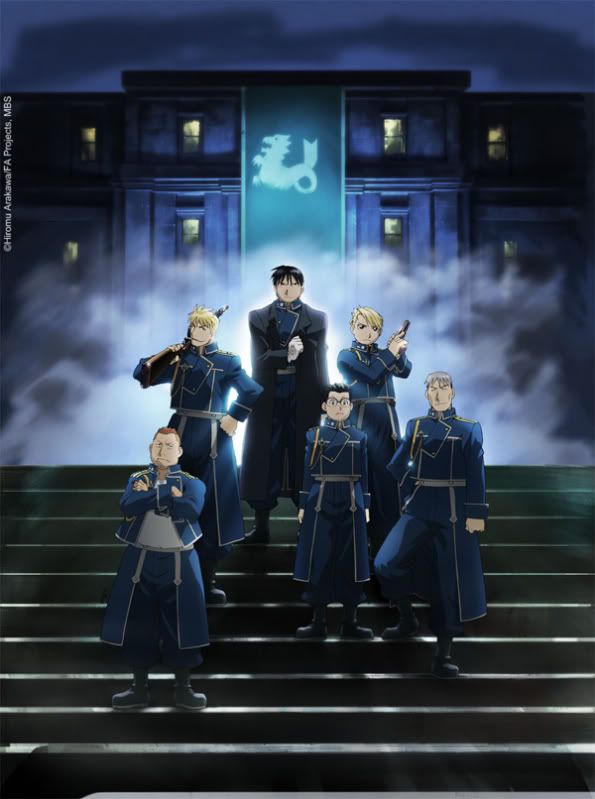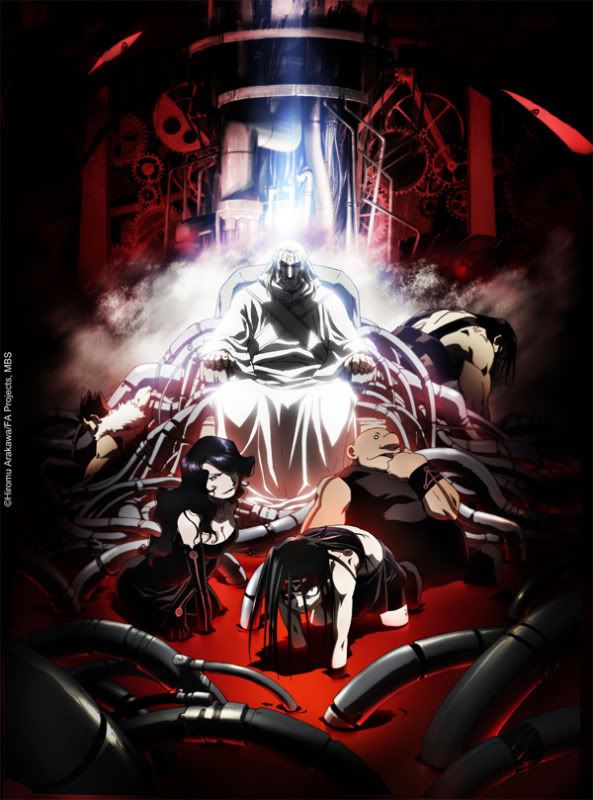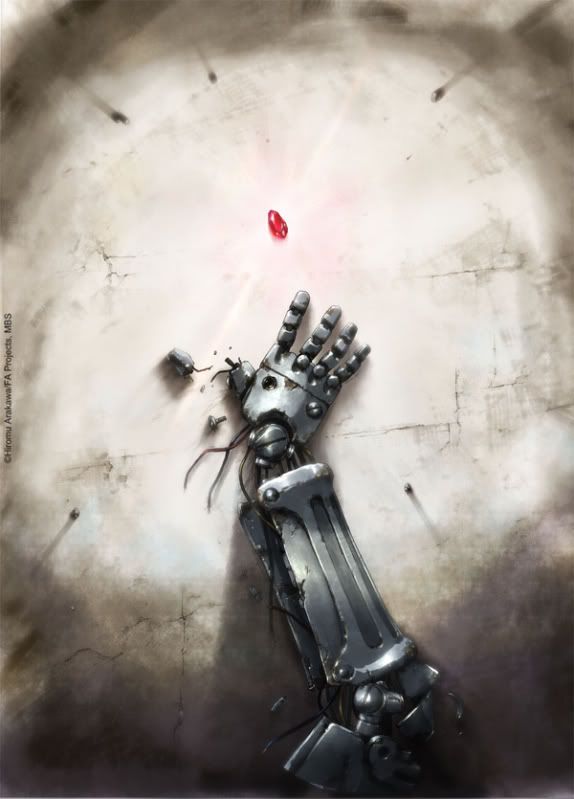 Fullmetal Alchemist – Brotherhood is set in a fictional world where alchemy – the transmutation of raw materials into objects – is science and the way of life. The brand new anime series is based on Hiromu Arakawa hit manga series which follows the well-loved Elric brothers Edward and Alphonse on their perilous journey in search of the legendary Philosopher's Stone. They set forth in the hope that the magical artefact can restore their bodies after a failed alchemy experiment to revive their dead mother cost Edward's left leg and right arm; as well as Alphonse's entire body, leaving his soul affixed to a suit of armour.
Production for Fullmetal Alchemist – Brotherhood was undertaken by anime studio BONES which made the original Fullmetal Alchemist series, and is directed by Yasuhiro Irie who also helmed Kurau: Phantom Memory, Soul Eater, episodes of Alien Nine and RahXephon, as well as animation sequences in the first Fullmetal Alchemist series.
Hiroshi Ohnogi (Macross Zero) leads script development while Hiroki Kanno (Yu Yu Hakusho The Movie: Poltergeist Report) takes on character design, with music by Akira Senju (Mobile Suit Victory Gundam). Producers include Ryo Oyama from production and distribution firm Aniplex; broadcaster MBS' Hiro Maruyama; Nobuyuki Kurashige from video games and publishing firm Square Enix; and BONES' Noritomo Yonai. Well-loved voice talents Paku Romi and Rie Kugimiya, winner of the 'Best Lead Actress' at the Third Annual Seiy? Awards for her part in Shakugan no Shana, are reprising their roles as protagonists Edward and Alphonse Elric respectively.
With a story spun off from the manga series, the previous Fullmetal Alchemist anime series was broadcast in 2003 and was voted the most popular anime of all time in Japan in two online polls by Japanese broadcaster TV Asahi. Its theatrical sequel Fullmetal Alchemist the Movie: Conqueror of Shamballa debuted 2005 to great critical acclaim including 'Animation Of The Year', 'Best original story' and 'Best music' awards at the 2005 Tokyo Anime Fair; the '2005 Animation Grand Award' prize from the Mainichi Film Awards; as well as the 'Best Animated Film' honour at Canada's Fantasia International Film Festival.
Here's the trailer for Fullmetal Alchemist: Brotherhood.