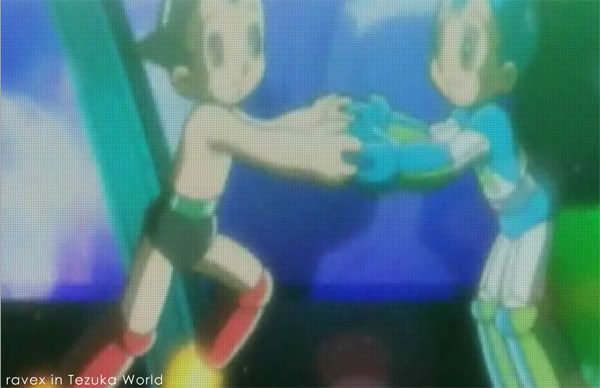 As part of its promotional campaign for the upcoming Astro Boy anime short, Ravex has begun streaming a promotional music video on its website showing Astro Boy dancing. =p
Opera browser users are out of luck since the video won't show properly on Opera. It looks fine on IE, though.
Via ANN:
An 18-minute Astro Boy anime special will ship with ravex's debut album, trax, at the end of April. Tezuka Production is collaborating on this anime based on the robot boy created by the studio's namesake, manga and anime pioneer Osamu Tezuka.

Set after the end of the original manga, this what-if "Return" story depicts what happens to the title character after his final act to save Earth. Black Jack, the Princess Knight, and other Tezuka characters will appear in this all-new short.