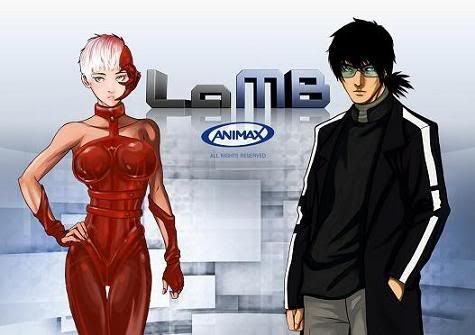 Fashionistas… take note! Or rather, just watch Animax's LaMB instead as it will feature dresses designed by international fashion designer Vivienne Tam.

Vivienne Tam
LaMB is, of course, written by the Philippines' Carmelo S. J. Juinio and is based on the life of a protagonist who can barely speak nor make her own decisions as she being one of the many felons sealed in a laminated suit, known as LaMBs for short.
Via Animax-Asia:
Eve, the lead character in LaMB, dons both animated dresses which will have all details of Vivienne Tam's actual designs drawn into the LaMB HD animation TV feature premiering March 2009 across Asia on Animax.

Featured exclusively in LaMB, Vivienne Tam's dresses are in the designer's signature East-meets-West style, with necklines cut down to add a sleek and sexy touch to match the story's futuristic setting. The first is an elegant 'little black dress' with cloud-like motifs embossed throughout, characterised by shoulder seams ending in a peak. The second design includes a long-sleeved jacket with a collar worn over a short black dress with a ruffled collar for a 'soft' yet 'militaristic' look and feel.

Both exclusive designs will be made into two unique dresses by Vivienne Tam to be showcased at LaMB launch events across the region in March 2009, but are not for sale. However, prêt-à-porter versions of the two dresses are part of Vivienne Tam's Fall/Winter 2008 Collection.

"Getting involved in an animation production is definitely a first for me, and it's something that sounds too exciting for me to turn down. Designing for 'real' and 'reel' presented very different challenges, but I had a lot of fun doing it. I can't wait to see how the dresses turn out on screen in animated form!" said Vivienne Tam.