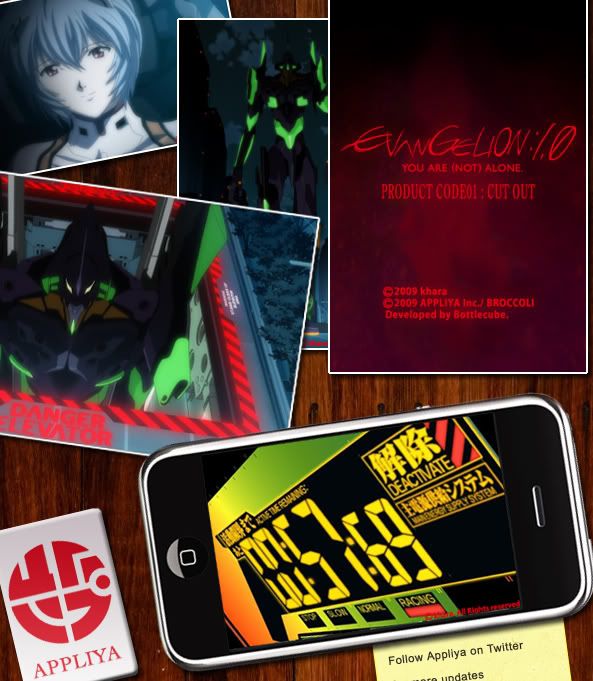 If you're an Evangelion fanatic and you own Apple's iPhone or iPod Touch, then you're in luck 'cos Appliya, a Tokyo-based mobile development company, has announced that it will produce the world's first iPhone and iPod Touch applications based on the Rebuild of Evangelion movies.
Oooohhh… me envy! (*´o`*)
Via Appliya:
Appliya's initial offerings for Evangelion will be "casual" apps that utilize the visual style, characters, and storyline from the Rebuild of Evangelion films. The applications will be the result of a joint production effort between Appliya and Japanese media company Broccoli Co., Ltd. The apps will take advantage of the innovative touch screen on the iPhone and iPod Touch, as well as the device's camera, calendar functions, and clock.

Appliya's applications should appeal to an international fanbase that has long been starved of digital Evangelion merchandise. Anime fans outside of Japan often feel neglected since it takes months or years for the hottest anime products to reach them, if they are exported at all. Evangelion is just one of many anime franchises with video games, applications, and other digital products that never left Japan, but Appliya's apps will be released to a wider range of audiences, and in many cases fans will have the apps before the Rebuild of Evangelion DVDs are even available in their area.