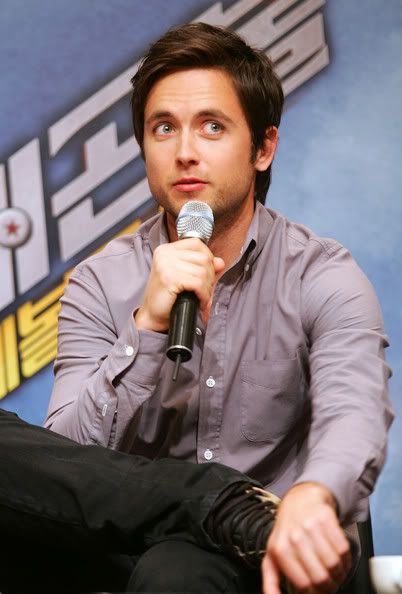 Actor Justin Chatwin attends the "Dragonball Evolution" press conference at the Shilla Seoul on February 18, 2009 in Seoul, South Korea.
(Photo by Chung Sung-Jun/Getty Images AsiaPac)
Still MORE Dragonball Evolution news:
Dragonball film actor Justin Chatwin (Son Goku) told SciFiNow, Imagine Publishing's British science fiction, fantasy, and horror magazine, that his live-action project already has a script for a second film written. Chatwin added that if the sequel is green-lit, "The second one goes more into the whole legacy and the genealogy of Dragonball. It goes more in-depth into a real Dragonball series, the kind of intergalactic world of Dragonball."

This follows actress Jamie Chung's recent statement that the actors had signed up for two sequels to the first movie.

James Wong and 20th Century Fox's live-action film adaptation of Akira Toriyama's Dragonball fighting manga will open in Japan on March 13.