Alodia came to the MaxiCollector booth at Collecticon 2008 dressed as Shana from Shakugan no Shana.

For those who don't know Shakugan no Shana, this is the lead character, Shana, from the anime: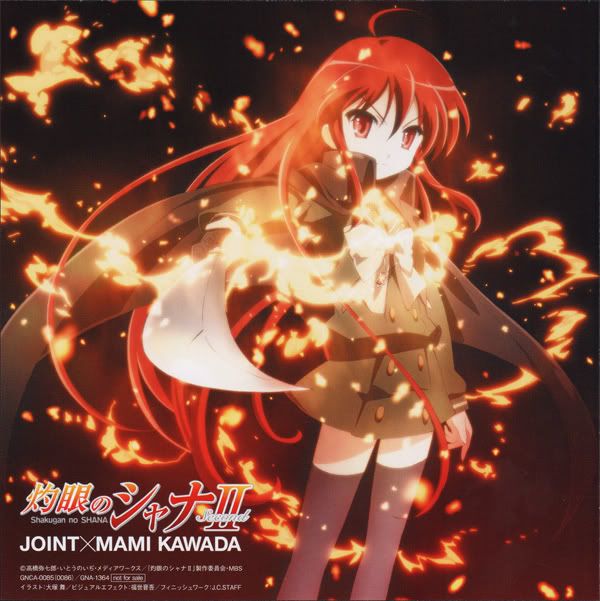 As with all the characters Alodia cosplays, she's got the costume and the props down pat, which even includes red contacts! @_@
Nice shiny sword. Hmmm… wonder if that's a real blade.
That's a really looong wig!
It was really hard getting a good vantage point in taking photos since there was a lot of paparazzi taking Alodia's pics too. 🙁
I'm still organizing the other pics I took at Collecticon and I'm gonna post them later. Ja ne!